If you have any information about these crimes or any person(s) involved, you are urged to call the Portsmouth Crime Line or submit a Web Tip.
2015 Homicide of Omar V. Booker
January 20, 2015
STATUS
: OPEN
On January 20, 2015, 18-year-old Omar V. Booker was working his closing shift at the Philadelphia Cold Cuts, located in the 2300 block of King Street, when he was shot and killed while taking out the trash just after 9:30 p.m. Surveillance video footage shows two subjects running toward the area just before the shooting and then away from the area after the shooting. No one has been charged in this unsolved homicide case. Although detectives are still looking into the case, the case is now considered cold.
If you have any information about this case or recognize the suspects pictured from the surveillance video photographs below, please call the Portsmouth Crime Line or click the "submit a tip" button to anonymously give us the information. We will ensure this information is sent directly to the Portsmouth Police Department and if your information leads to the arrest of the suspects responsible for this crime, you could earn a cash reward of up to $1000. You do not have to give your name or testify in court to claim your reward, if eligible.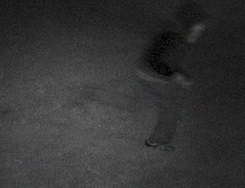 WTKR: Portsmouth Police hold news conference on 2015 murder investigation
---